SMOK FIT ULTRA PORTABLE SYSTEM
SMOK Fit Ultra Portable System

SMOK's Fit is an all in one system aimed at providing a premiere combination of portability, ease of use, elegance, and a rich flavor ecosystem with a striking chassis and a 2ml powered plug and play Pod system. The Fit is constructed with high quality aluminum alloy and polycarbonate, making it durable. The Fit is capable of 10 to 16W of output and 3.3 to 4.2V of input voltage. The Fit utilizes a draw activated firing mechanism that makes general use feel organic and natural, while the Fit's Plug and Play Connection uses a proprietary magnetic connection. Each Fit Pod features a 2ml capacity for your favorite Salt Nic E-Liquid. Powering the Fit's voltage based output is a integrated rechargeable 250 mAh battery that can be charged through a USB cable for minimum downtime. Entering the new generation of all in one systems and ultra portable kits with one of the first ceramic wicking materials utilized in their pod system, SMOK's Fit Ultra Portable System brings one of the best flavor experiences in its respective market segment.
Replacement Pods can be found here.

Product Features:
All in One System

Draw Activated Firing
10 to 16W Output
3.3V to 4.2V Input Voltage

Fit Pod System
Plug and Play Connection

Gold Plated Proprietary Connection

Voltage Based Output
250 mAh Built In Battery

LED Light Indicator
USB Charge Port

8 Second Cut-Off/Short Circuit Protection/Low Voltage Protection

Product Dimensions:

Product Includes:
One Fit Ultra Portable System
Two Pods
One E-Liquid Injection Bottle
One USB Charging Cable
User Manua 
3 COLORS AVAILABLE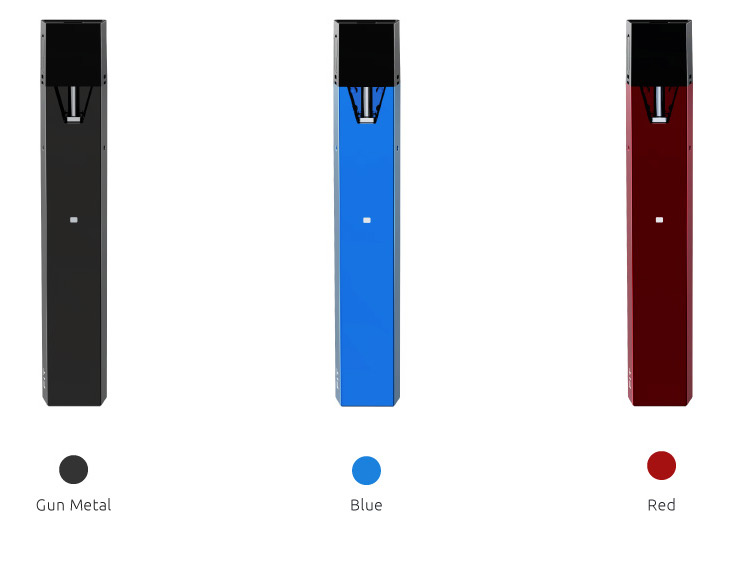 THE KIT INCLUDES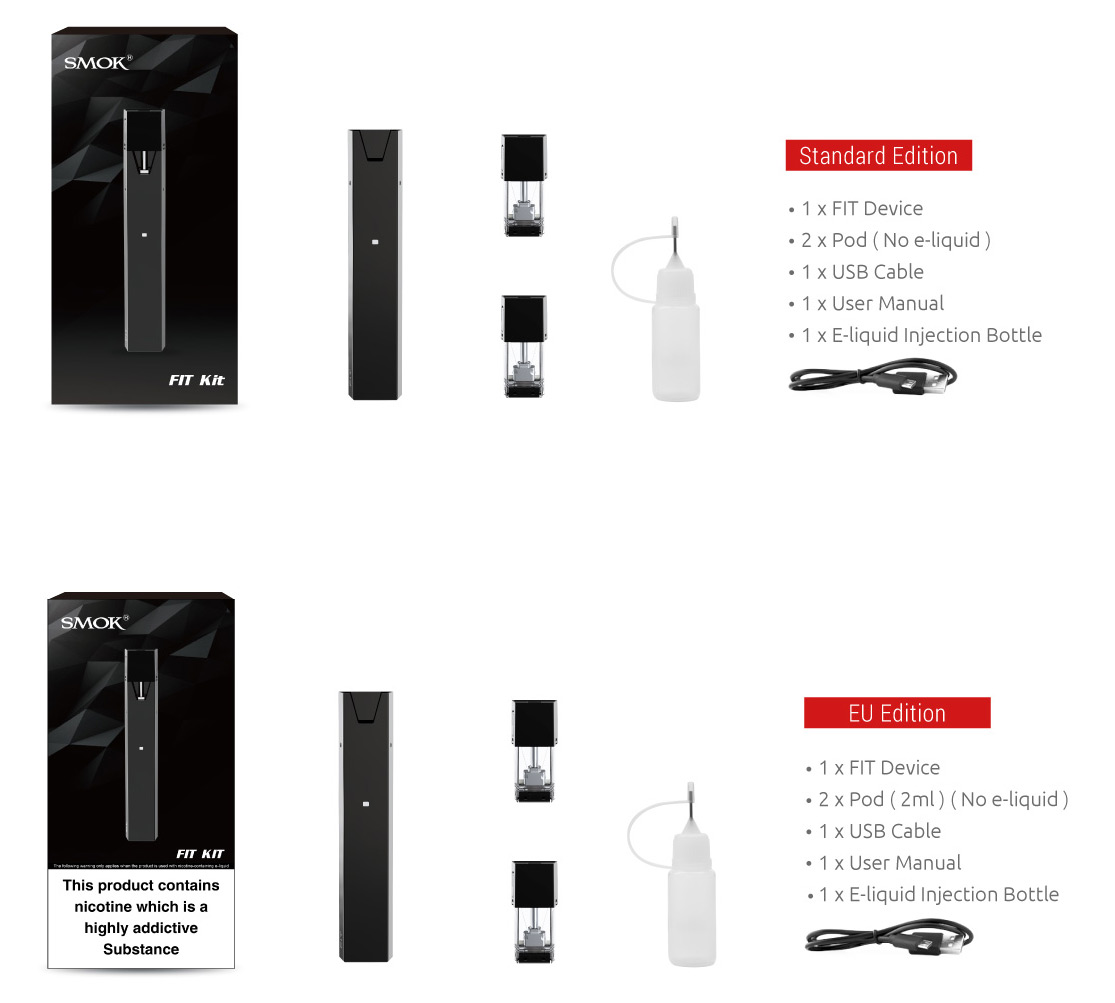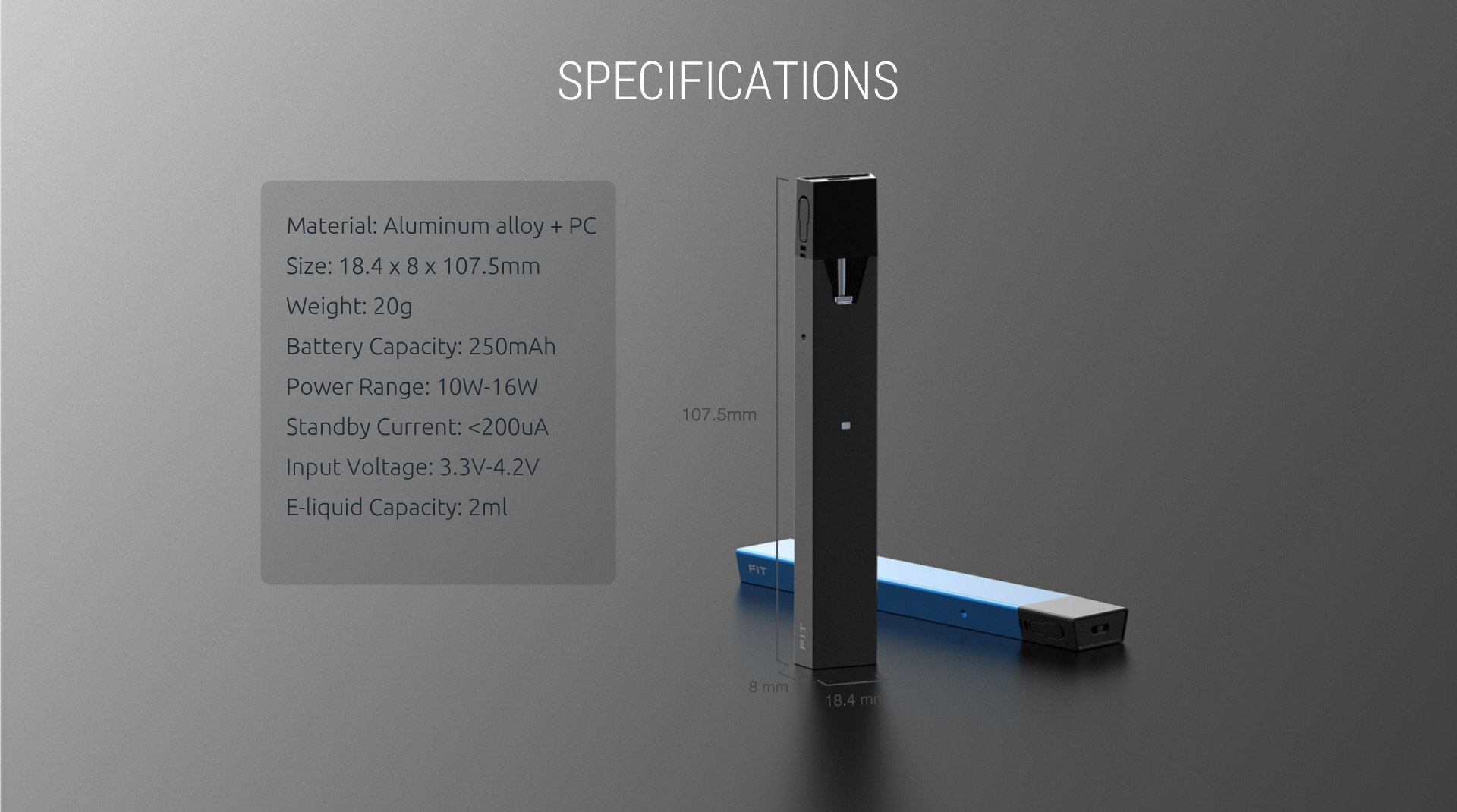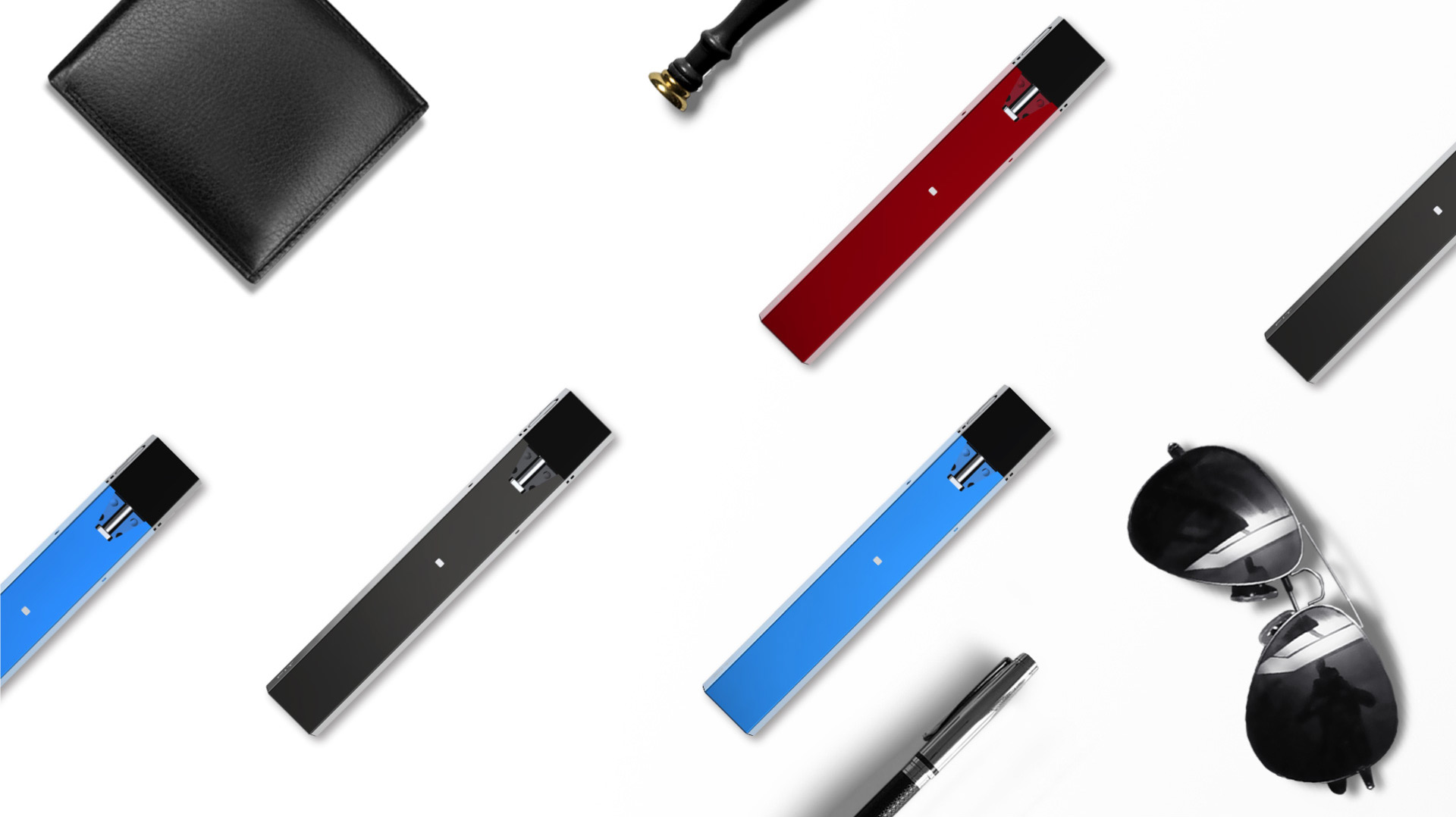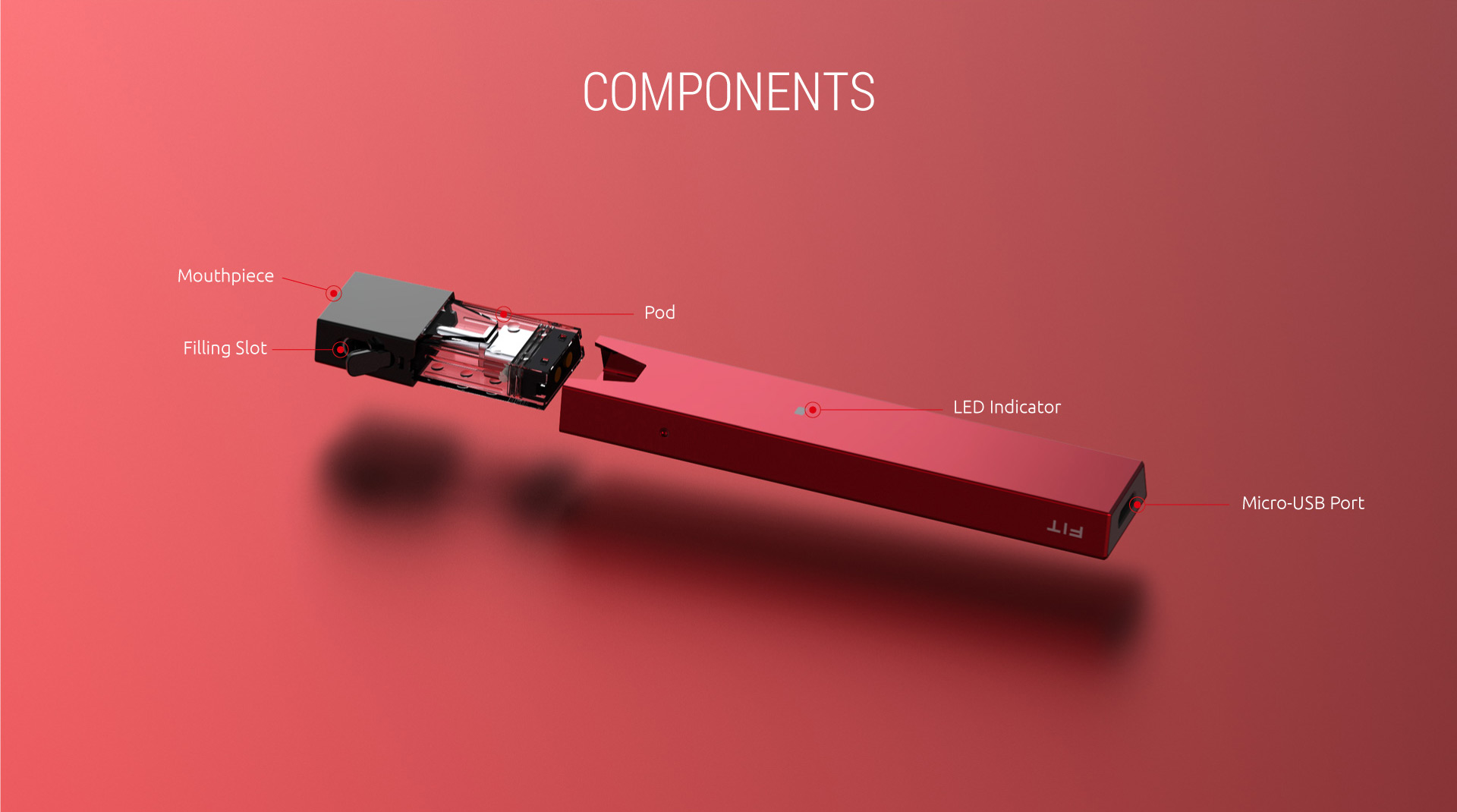 LIGHT & PORTABLE
Small size, ergonomically designed, easy to carry, a stealth device just fits into your pocket;
 wherever you go, toss it into the pocket, you can freely enjoy your on-the-go vaping trip.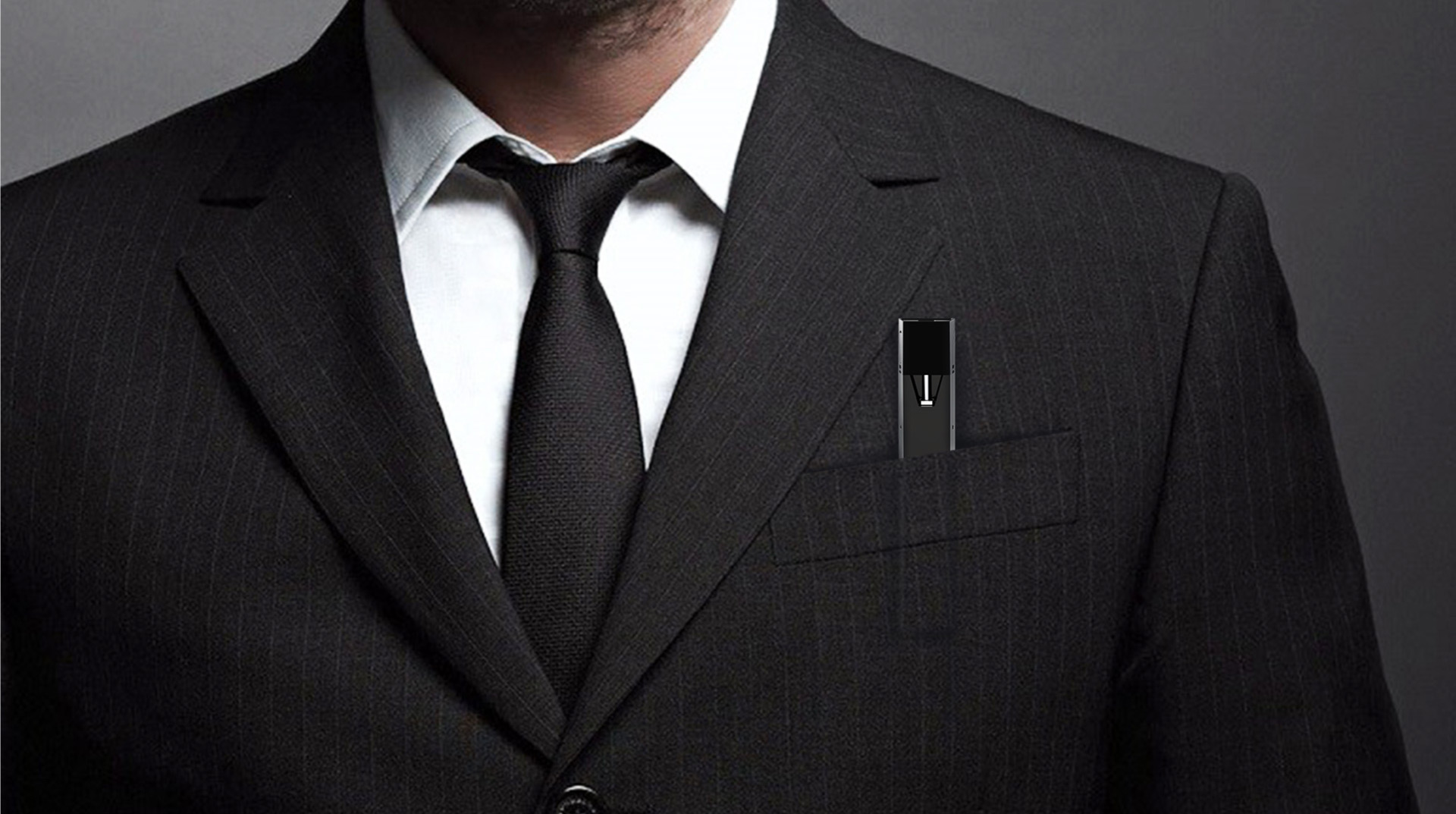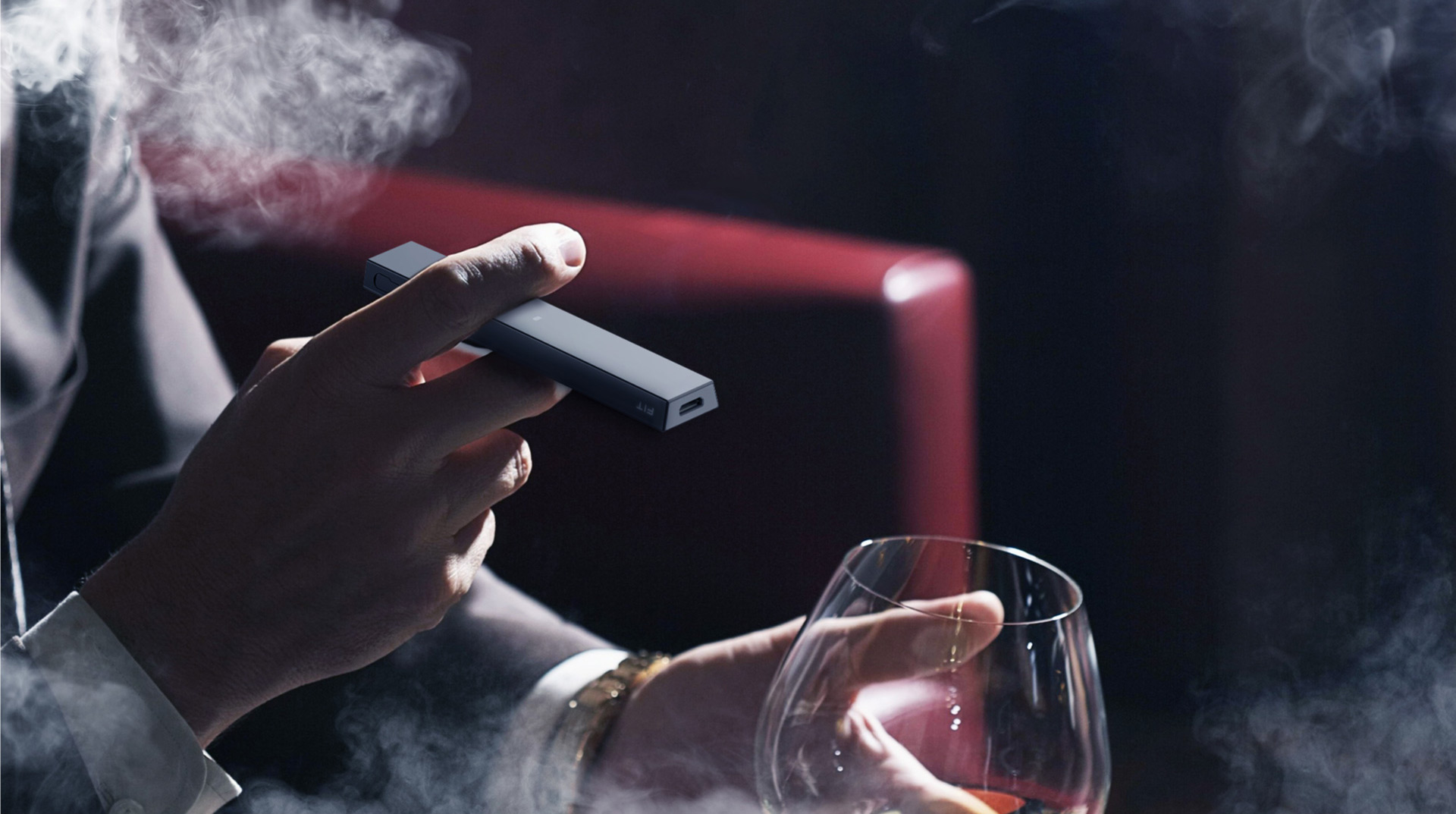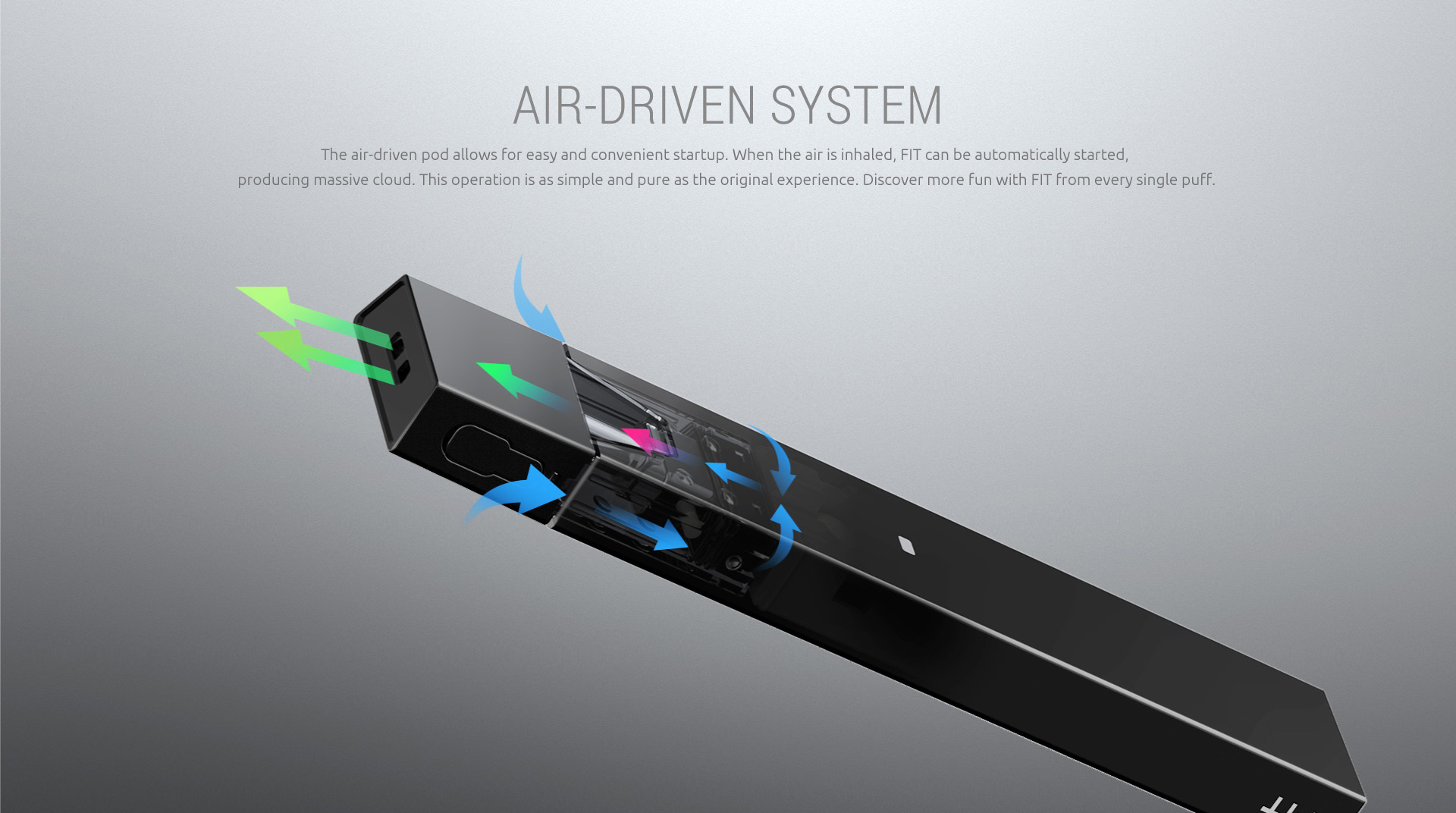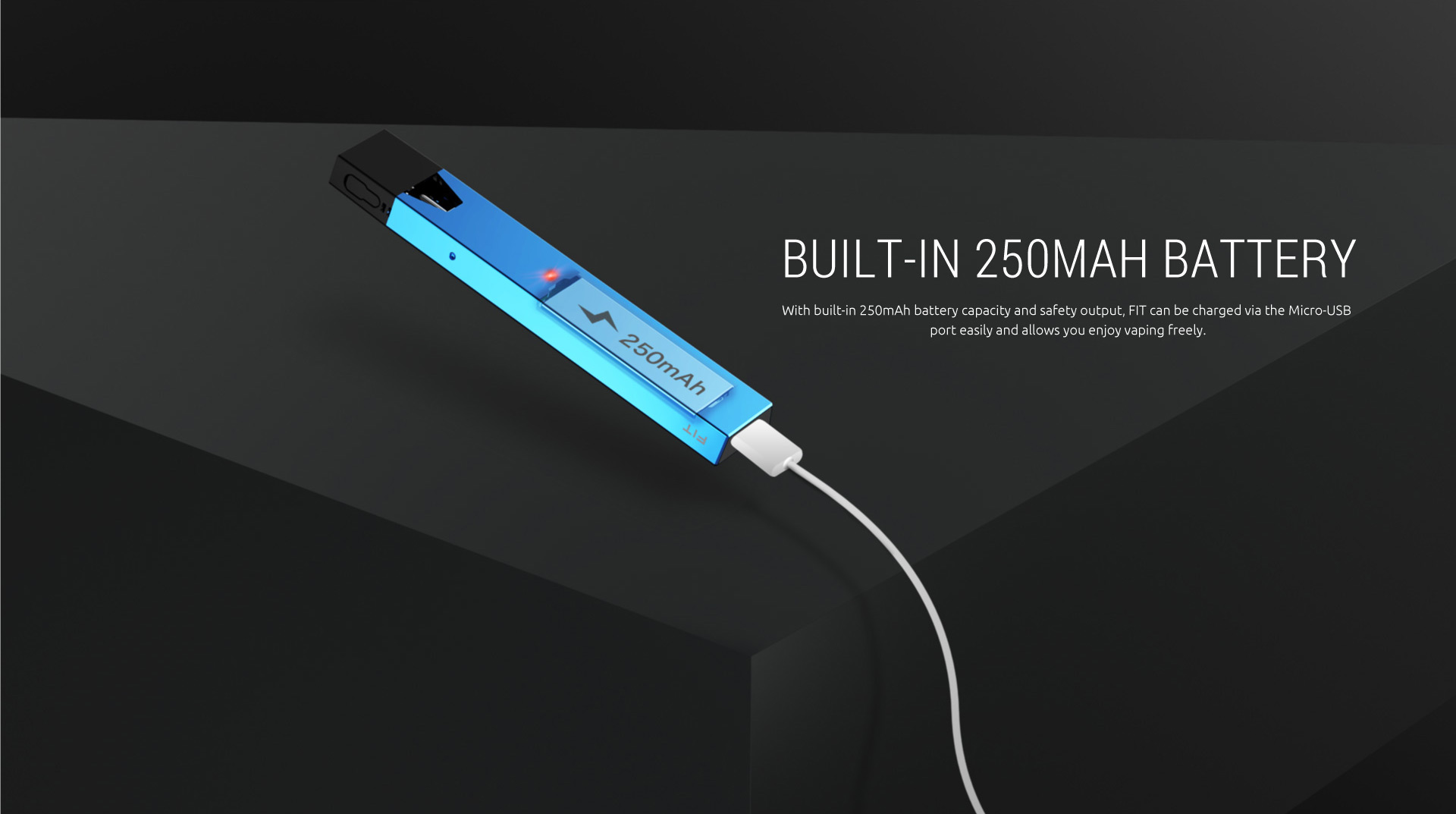 HASSLE FREE OPERATION
The installation is pretty simple, just inserting the pod into the device, and you can immediately enjoy your vaping.
There is no button switch on the device, quite easy and convenient, without any complicated operations.
 Discover more fun with FIT from every single puff.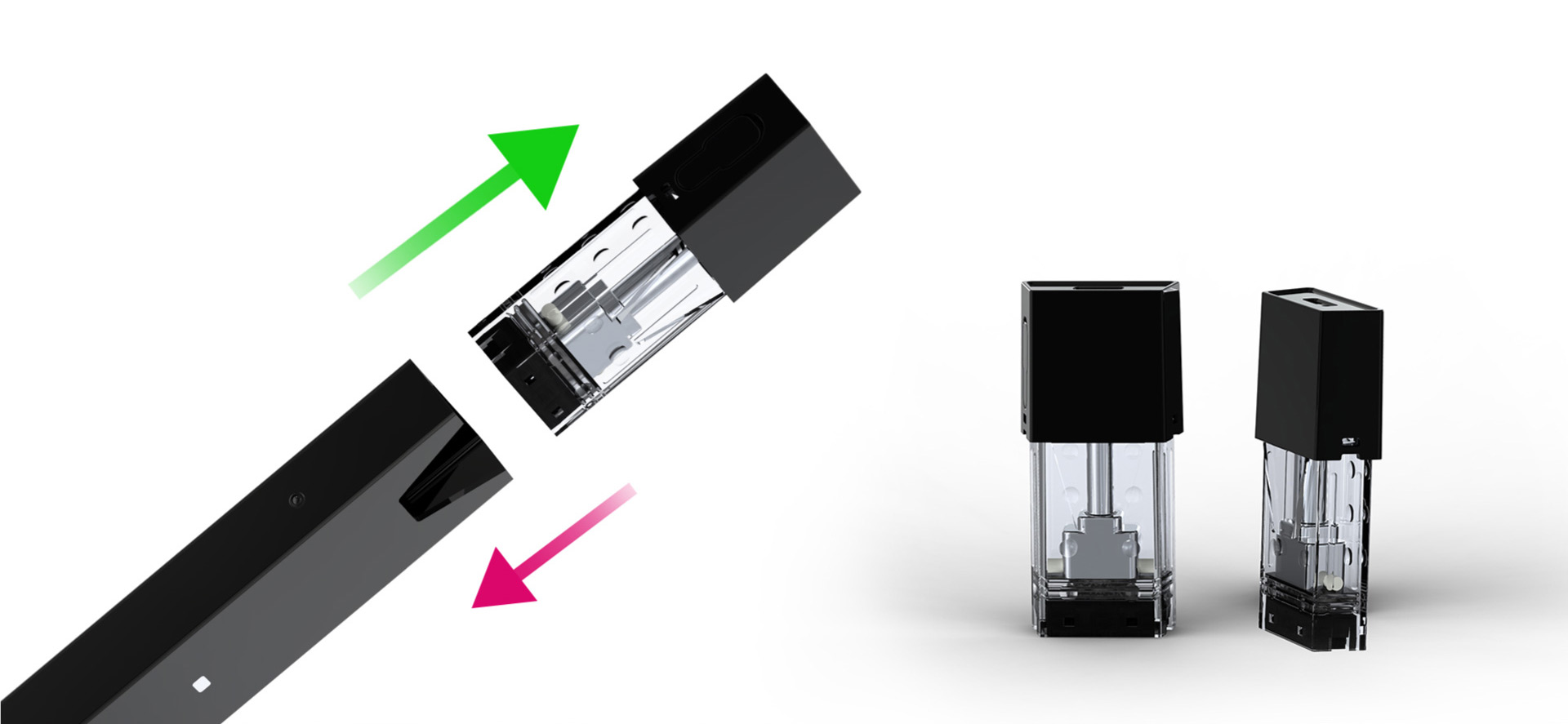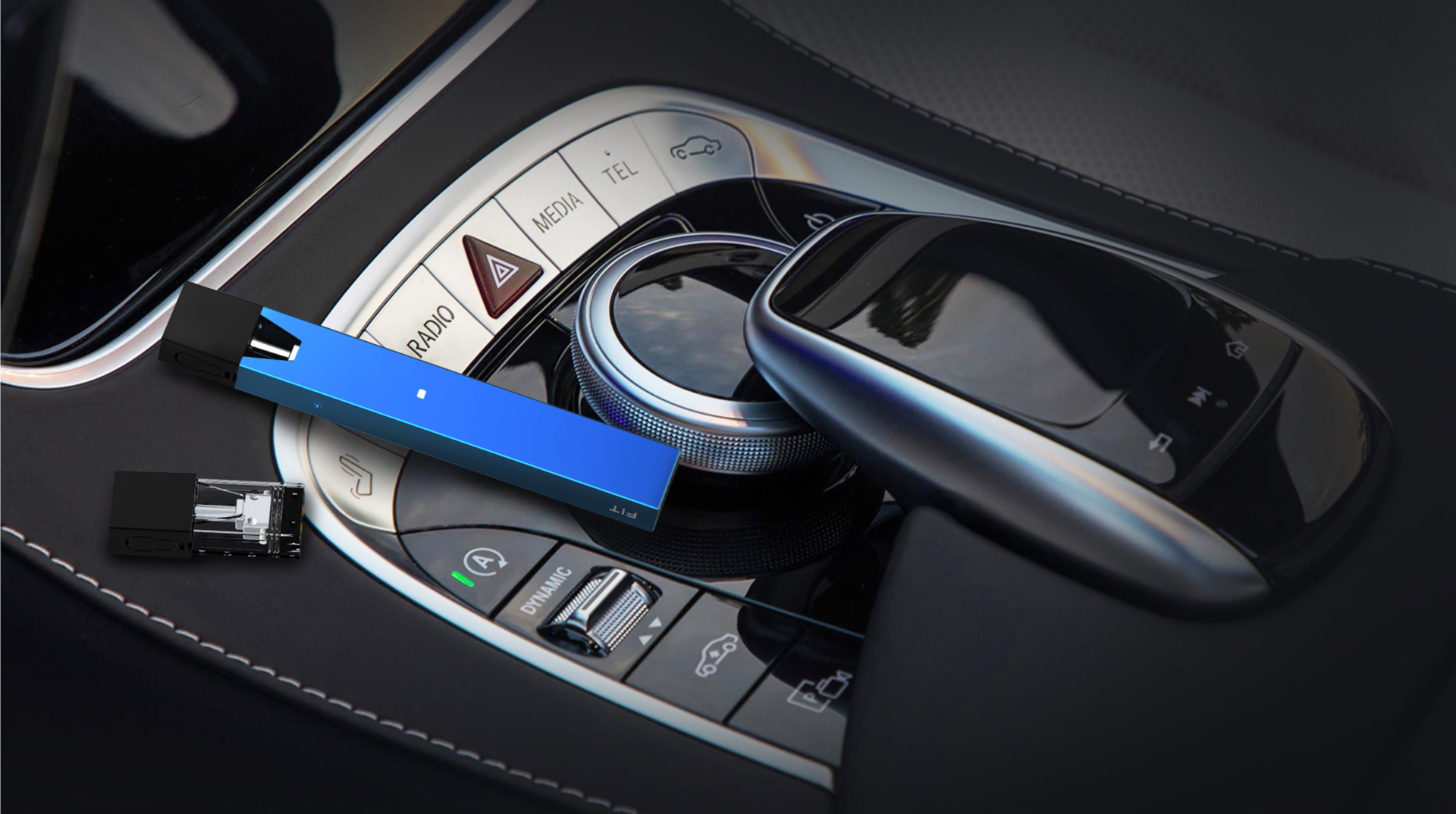 MULTIPLE AUTOMATIC-PROTECTIONS
FIT provides multiple protections to avoid potential risks.